CONTEXT
The goal for the new R&D Center was to make a state-of-the art building that was also energy efficient. The current energy incentives made the decision even easier, knowing they would save money on the installation as well as through the life of the product. The goal for the kitchen build was simple; keep a clean aesthetic using the latest technology to improve efficiency and reduce overall costs.
RESULTS
The results and savings exceeded all expectations. With the use of the energy incentives and the efficiency of the upgraded system, they made a 118% return on their investment before the end of the first year. Additionally, the new system was able to reduce fan speed over 60% on average, saving almost $45,000!

SITE INFORMATION
Total Motor Power: 35 HP
Daily Operating Hours: 19
Days Per Week: 7
Weeks Per Year: 52
Cost Per Kilowatt Hour: $.09
BELOW IS A SAMPLE GRAPH OF THE VARYING EXHAUST FAN SPEED FOR ONE DAY AT THE RESORT: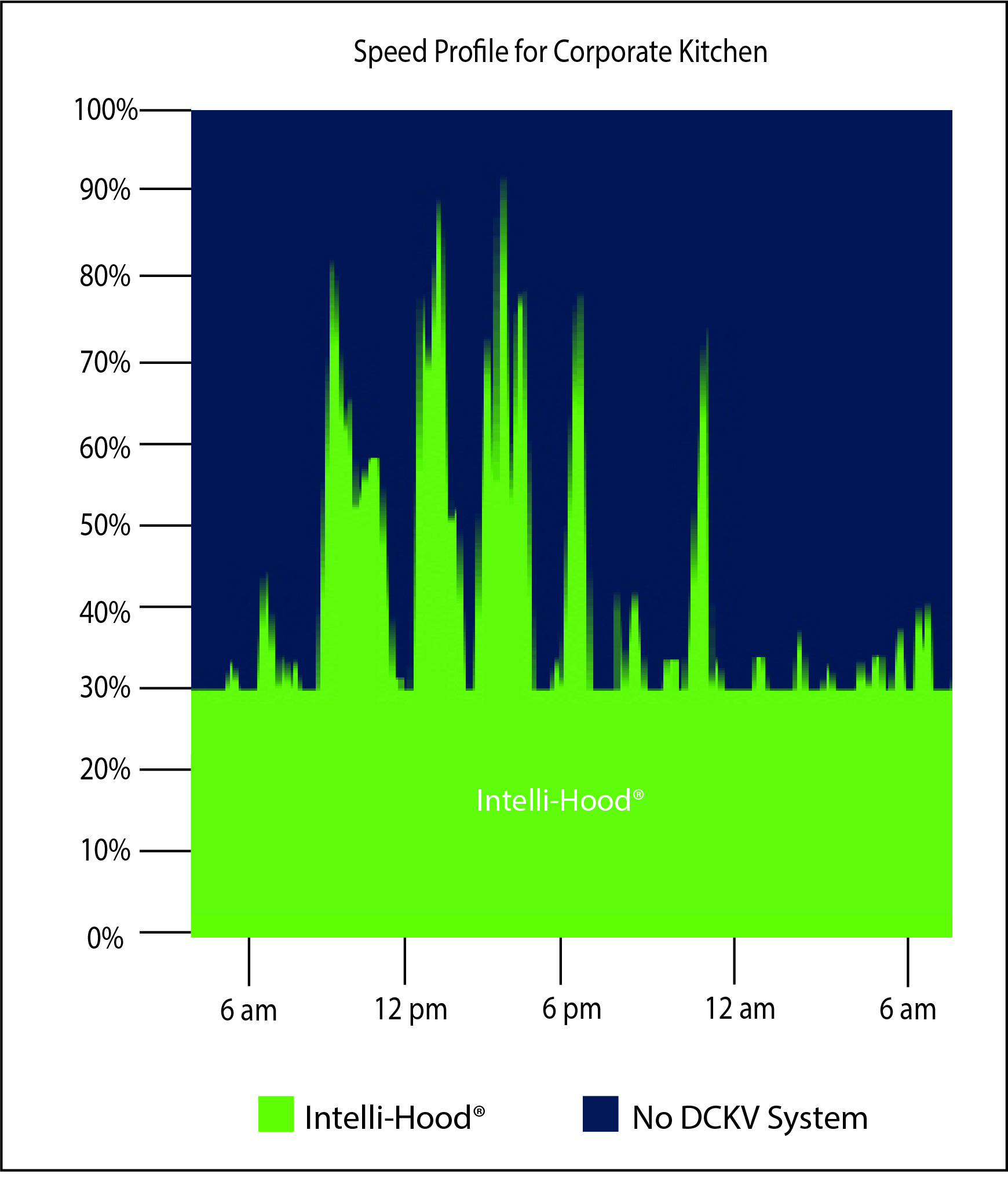 Could Intelli-Hood® be a fit for my project?
Are you curious how much energy Intelli-Hood® could save within your commercial or industrial kitchens?  Submit an energy savings estimate request form at the bottom of our Intelli-Hood® page to get started.